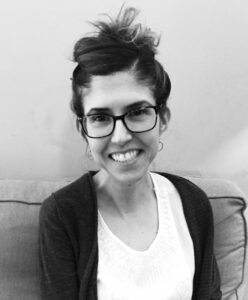 Arts & Letters Contributor Joanna Pearson's forthcoming short story collection Now You Know It All is set to release in October of 2021 (University of Pittsburgh Press). Her short story "A Lily, a Rose, a Rose", featured in Arts & Letters Issue 39, will be included in the collection.
Pearson is racking up awards with this collection. She is the 2021 winner of the Drue Heinz Literature Prize, one of the nation's most prestigious awards for a collection of short stories. Now You Know It All was selected by Pulitzer Prize-winning author Edward P. Jones.
Congratulations to Joanna Pearson and all the best of luck from the A&L community!
Fall 2020
Order Online
Creative Nonfiction Prize Winner
L. I. Henley
Drive! (You're Lost, Little Girl, You're Lost)
Poetry Prize Winner
Karyna McGlynn
A Love Song to a Wicked Stepsister who Peaked in the '80s
I Stand Outside This Woman's Work
Upon Being Shot by the Shrink-Ray
Fiction Prize Winner
Desiree Evans
Flesh
Fiction
Will Richter
Howsa
Jody Hobbs Hesler
Alone
Amelia Brunskill
This One
Poetry
Kathleen Hellen
Rose Sutra
Without
Michael Sandler
Cicerone
Of Old Auras and Coronas
John Hazard
Hills
Night Sky, Atlantic Coast
Jean Prokott
The Birthday Effect
Ima Odong
Parable in Four Acts
meditation on disaster
John Moessner
Surveying the Flood
Gravity
Tara Westmor
These, I Remember Most
Michael Lavers
The New Self
For My Son, Age Four, Who Asked "How Can I Get Older?"
Creative Nonfiction
Ruth Gila Berger
Take One, Take Two, This Isn't Working
Christie Tate
Eleven Ways of Looking at a Cat
Editor
Laura Newbern
Creative Nonfiction Editor
Kerry Neville
Fiction Editor
Jason Allen
Poetry Editors
Molly Brodak
Managing Editor
William Warren
Assistant Managing Editor
Kelsie Doran
Assistant Editors
Moriah Bray
William Gerdes-McClain
James Cody Phenis
Corey Cummings
Caleb Bouchard
We once again return to this exciting moment when we announce our annual nominations for the Pushcart Prize Anthology. Perhaps more than years past, we needed and cherished the works of poetry and prose published in Arts & Letters.
For the Pushcart Prize XLVI, we nominated:
Ruth Gila Berger, "Take One, Take Two, This Isn't Working" (Issue 41, Fall 2020)
Desiree Evans, "Flesh" (Issue 41, Fall 2020)
Wes Civilz, "First Thing," "Interrupter," and "The Walk" (Issue 40, Spring 2020)
Francisco Gonzalez, "An Outline of Wellness" (Issue 40, Spring 2020)
Jenni Moody, "The Sound of Her Voice" (Issue 40, Spring 2020)
The Arts & Letters staff thanks all of our contributors and looks forward to reading and discovering the new work to be published in 2021.