Spring 2021
Order Online
Digital Issue Forthcoming
Unclassifiable Contest Winner
Kat Mustatea
Voidopolis
Fiction
Stephanie Gangi
The Rescue
Kent Kosack
Stay Golden
Simone Martel
Afternoon in Nairobi
Noley Reid
Meridian
Poetry
Philip Arnold
Pound in Venice, 1963
Valley of the Condor
Roy Bentley
The United States of America in the Summertime
I Can't Give You Anything But Love
Marianne Boruch
The Pelican Minus a Wing Must Still
So You're Remembering Sheep Now Too, the Archangel
No Word of the Fires, I Began the Day
Trent Busch
Curt's Girl
Kick the Tire
Laura Bylenok
Autotheory
Dura Mater
Lila Dlaboha
Maestro
Tremors of Equinox
Justin Hunt
The Winter of Your Flu
Sundown at Huntington
Abbie Kiefer
My Friend Tells Me About the Last Day at the Bass Shoe Factory
When the Flood Came
Laurie Lamon
Who Love Beauty
If You Believe in God
Clay Matthews
Psalm [maybe the hours spent on the other side]
Slings and Arrows
Manisha Sharma
The Vanishing Girls Speak – An Elegy
Discerning Sex Selection
Flash
Dan Kennedy
Paralysis
Matt Greene
Holding the Baby
Editor
Laura Newbern
Creative Nonfiction Editor
Peter Selgin
Fiction Editor
Chika Unigwe
Poetry Editors
Kerry James Evans
Managing Editor
William Warren
Assistant Managing Editor
Kelsie Doran
Assistant Editors
Lori Tennant
William Gerdes-McClain
Shannon Yarbrough
Dalton Monk
Courtney Schmidt
Caleb Bouchard
Come visit Arts & Letters at the AWP21 Virtual Bookfair! The bookfair is open from 3:30 – 5:00 pm EST on 4-5 March 2021, and open 3:30 – 6:00 pm EST on 6 March 2021.
Say hello to Editor Laura Newbern and Managing Editors Kelsie Doran and William Warren. Ask us about our Prize Competitions, submitting to Arts & Letters, or about purchasing a subscription!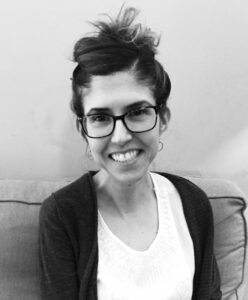 Arts & Letters Contributor Joanna Pearson's forthcoming short story collection Now You Know It All is set to release in October of 2021 (University of Pittsburgh Press). Her short story "A Lily, a Rose, a Rose", featured in Arts & Letters Issue 39, will be included in the collection.
Pearson is racking up awards with this collection. She is the 2021 winner of the Drue Heinz Literature Prize, one of the nation's most prestigious awards for a collection of short stories. Now You Know It All was selected by Pulitzer Prize-winning author Edward P. Jones.
Congratulations to Joanna Pearson and all the best of luck from the A&L community!